BrainWave Location...
BrainWave
Optimum Brain Training
~in Praxis Centre
2979 Pandosy Street, Suite #3
Kelowna, BC
Canada
V1Y 1W1
BrainWave is located in the heart of the Pandosy Village area of Kelowna on Pandosy Street and Groves Avenue.
Please note: The building is an older 2 story walk-up. Retail stores are located on the ground floor of the building. The entrance to the upstairs office suites is on the left side of the building. Go up the stairs and right down the hall to #3.
Directly to the left of the building there is a parking lot which offers parking up to 4 hours. (Street parking is 2 hours max.)
Office hours are by apppointment.
Phone 250.448.8544 to book or find out more...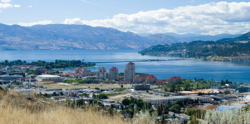 Brainwave is located in the beautiful Okanagan Valley--which is best known as a vacation destination. As a result, we are also situated minutes from the lake, with beaches and parks, and a wide range of interesting restaurants, shopping, cultural and outdoor activities.